When you are planning for a tour or holiday vacation, it is important to fully understand what you are letting yourself in to. Planning ahead helps you to stay clear of any hidden challenges that may arise during your travels. In this blog we will look at the top tips for sightseeing around Galway.
How to be Prepared Before Travelling?
Failing to properly prepare is probably one of the worst things that can happen – and we have all been there. Whether it's forgetting our passport, not dressing or packing appropriately for the weather, there is nothing worse than ruining a trip by not being properly prepared.
Below we have outlined some small things to take into consideration before travelling to Galway this summer. Do your research on the area, make a checklist, and do not leave before it is all ticked off!
Transport
Galway City has ample transport options with good bus and train networks around Ireland. You can also rent a bike, car or caravan should you wish. We do have an airport to claim but unfortunately it has not operated a commercial flight since 2011. 
Galway City does have plenty of parking options if you are travelling by car but beware that Galway traffic can be mental at peak times. It could take you 30 minutes to travel 1KM some days, we wish we were joking but we are not!
If you are looking to tour around Galway city and county in 2021, we recommend you consider using a professional tour company for the best experience. Get picked up at a set location and all you have to do is sit back, relax and enjoy the tour – no road rage for being stuck in traffic required. There are separate bus lanes that mean we get to bypass any traffic congestion.
Times
'High-Season' in Galway tends to be between June – October. There is a slightly better chance of good weather but it also means some of the top tourist destinations will be extremely busy. Always look to book any tours or attractions ahead of time to save disappointment. A good tip can be to go and see the top attractions midweek rather than at the weekends as they may be slightly less busy during these times.
Locations
A professional tour company can be of great help in planning for your holiday or staycation as there are just so many things to do and see around Galway. Some of the top locations that are a must see include: 
Connemara – Explore the national park and visit kylemore abbey.
Visit an Island – we have loads, including the Aran Islands & Inishbofin. 
Visit the Cliffs of Moher & the Burren, it's only down the road.  
Take the sky road in clifden.
Walk the promenade in Salthill and go sea swimming.
Visit some of Ireland's most renowned beaches such as Silverstrand, Dog's Bay & Gurteen Bay.  
Take a peek inside the Galway City Museum.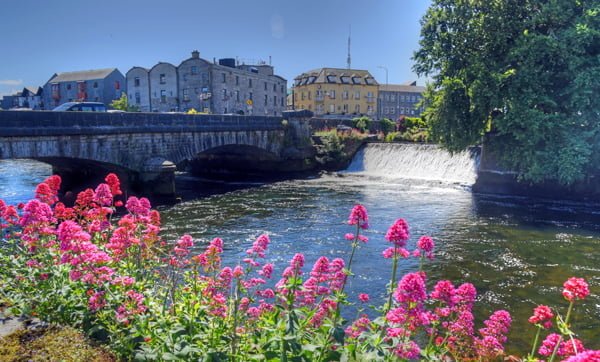 Accommodation
Galway in general has some fantastic accommodation options to suit every budget, from hostels, B&B's, family friendly and luxury hotels. There are also caravan parks to set up camp with a mobile caravan or tent if it is a true adventure you are after. 
It is always best to consider your travel route, and do some research to ensure you don't add unnecessary travel time to your journey. We recommend that you book accommodation well in advance, as the hotels especially do tend to book up fast and you may end up having to pay a higher price for the few remaining rooms.
Pack for the Weather
We are all guilty of doing this, especially in Ireland. We see a glimpse of the sun and we are all out in our shorts and t-shirts, only to get drenched 20 minutes later in the rain. Be clever, always pack a light rain jacket or umbrella and dont always trust the weather forecast as it can steer you wrong. What may look like a day full of sunshine, can quickly turn into a wonderful display of all four seasons in a matter of minutes. There is nothing worse than styling your hair only for it to look like a drowned rat soon after. 
What We Do
For those of you who are loyal to your cars and prefer to drive, we ask you to just try one of our half day tours for the experience of a lifetime – you can thank us later. 
For those visitors who want to explore the West of Ireland, the Galway Tour Company has something to suit everyone, from solo travellers to families. Our tour packages allow you to enjoy the real and inspiring beauty of the West of Ireland.  
The Galway Tour Company offer tours departing Galway City centre to:
Connemara, Cong & Kylemore Abbey
Aran Islands Express Tour 
Cliffs of Moher & The Burren. 
Half Day Cliffs Tour incl. Doolin Village
"Amazing tour guides!

My group visited many places around Galway with the Galway Tour Company and all three tour guides we had provided a lot of information about the historical sites as well as about Irish history in general. They made the environment on the bus very comfortable and welcoming, and I couldn't have asked for more! So grateful for all the time and effort they put in!"

– @tinaw015 – Tripadvisor
View our tour schedule and book a tour to suit you!