Welcome to the Galway Tour Company Careers page!
We're thrilled that you're considering joining our team. We're a group of passionate individuals who are dedicated to showing the world the beauty and excitement of Galway and the surrounding areas along the Wild Atlantic Way.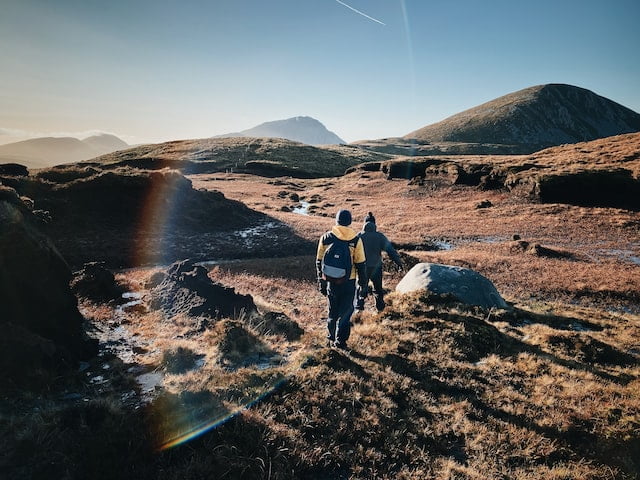 We believe that work should be enjoyable, and we're always on the lookout for like-minded individuals who share our enthusiasm for adventure and exploration.
Below, you'll find a list of our current openings. We encourage you to take a look and see if any of these positions are the right fit for you. If you don't see anything that matches your skills and experience, don't worry – we're always on the lookout for talented individuals who can help us grow and improve. Feel free to send us your CV and a brief introduction, and we'll keep you in mind for future opportunities.
For more information about any of the roles below, feel free to contact us on +353 (0)91 566 566 or e-mail info@galwaytourcompany.com.
Are you an experienced driver with a passion for adventure and exploration? Our bus drivers are responsible for transporting our customers to and from various destinations around Galway and the surrounding areas.
If you have a valid commercial driver's license, a clean driving record, and you enjoy interacting with people from all over the world, we'd love to hear from you.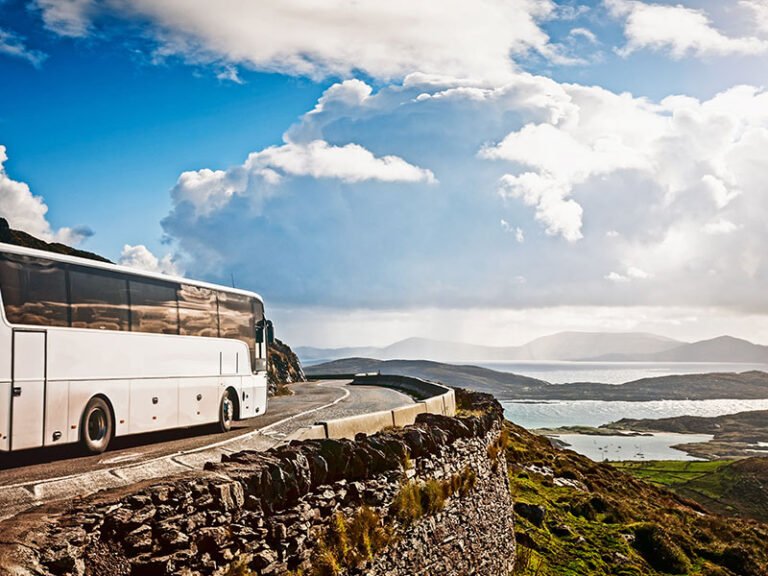 As a bus driver with our company, you will have the opportunity to showcase your driving expertise while exploring the stunning landscapes and vibrant towns of Ireland. You'll guide our customers on exciting tours, sharing your knowledge and enthusiasm for Ireland's history, culture, and cuisine along the way. Whether you are driving on a tour route or in a city-based role, you will be responsible for safely transporting passengers to their destinations.
So, if you're ready for a fun and fulfilling job that allows you to drive, explore, and create unforgettable memories for our customers, apply today to join our team of top-notch bus drivers in Ireland!
Are you a skilled mechanic with experience working on commercial vehicles? Our mechanics are responsible for maintaining and repairing our fleet of buses and luxury vehicles to ensure that they're always in top condition. If you have experience in automotive repair, and you're dedicated to keeping vehicles running smoothly and safely, we'd love to have you on our team.
At Galway Tour Company, we believe that every role is important, and we're committed to providing our employees with a supportive and inclusive work environment. We offer competitive salaries and opportunities for advancement.
Our diverse fleet includes everything from large coaches to mini-buses and luxury cars used for private chauffeur. So you will have the opportunity to work on a wide range of vehicles.
As a mechanic with our company, you'll play a vital role in keeping our vehicles in top shape, ensuring the safety and satisfaction of our customers. You'll work closely with our team of drivers and other mechanics to diagnose and repair any issues, perform routine maintenance, and ensure our vehicles are ready to hit the road.
The ideal candidate will have a strong mechanical background, experience working with a variety of vehicles, and a passion for delivering top-notch service. You'll need to be organised, detail-oriented, and able to work in a fast-paced environment.